The Professor's Perch: Summer's Here and It's Time for a Writing Refresher
By Dr. Francesco Crocco
The Professor's Perch is a weekly column offering teaching tips for how to use the Excelsior OWL to help students improve their reading and writing skills.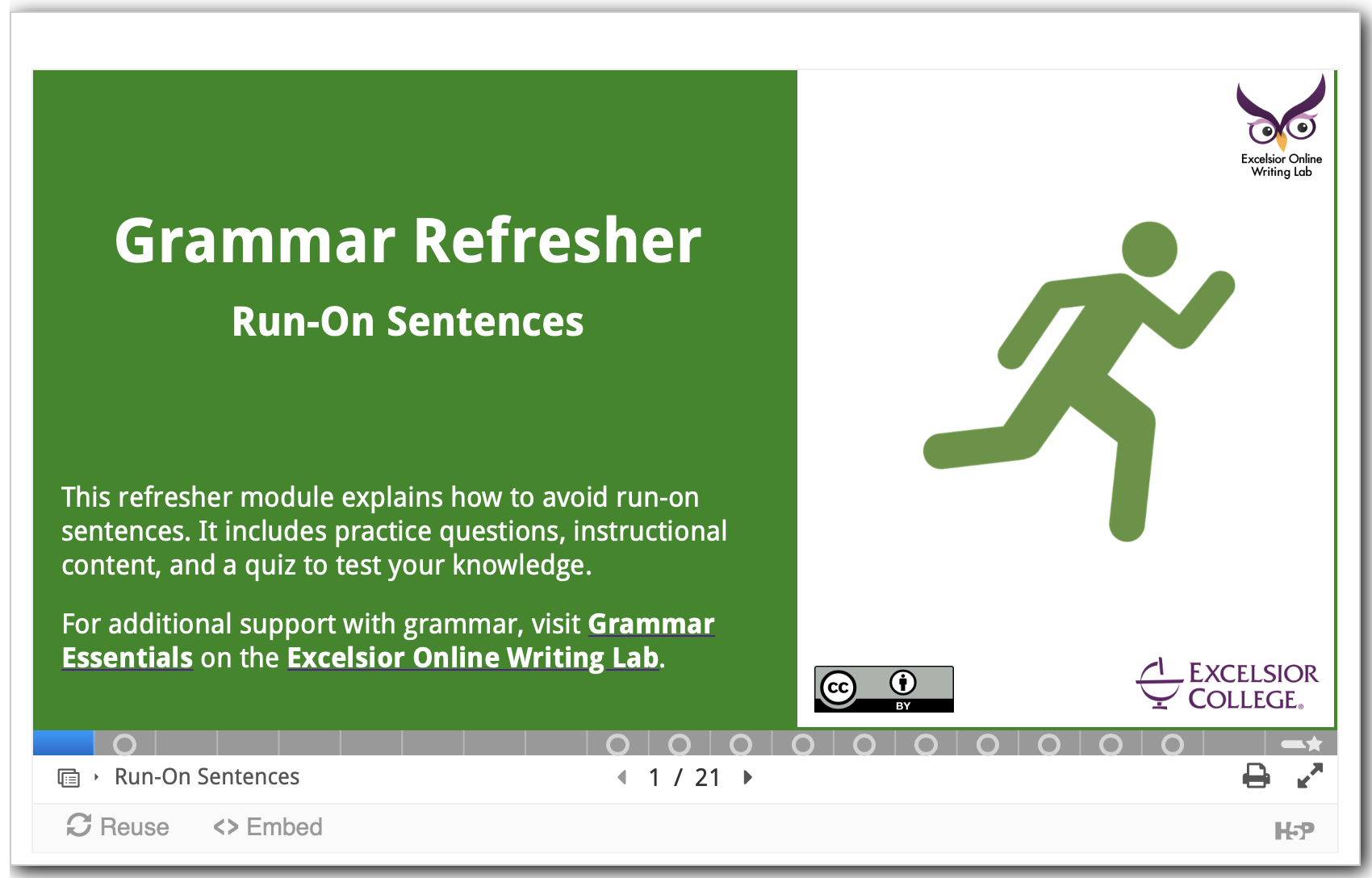 Summer is here and if you're a student or a teacher, you're probably looking for something to do. Well, with all the unusually hot weather we're having these days, why not grab yourself a Writing Refresher!
In its Writing Refresher section, the Excelsior OWL offers a crash course in two content areas that give students plenty of trouble—grammar and APA style. The Grammar Refresher consists of ten modules: Apostrophes, Commas, Dashes & Hyphens, Pronoun Agreement & Reference, Quotation Marks & Ellipses, Run-On Sentences, Semicolons & Colons, Sentence Fragments, Subject-Verb Agreement, and Verb Tense. Meanwhile, the APA Refresher offers four modules: In-Text Citations, References, Formatting, and Style (which covers things like how to avoid biased language, colloquialisms, passive voice, and point of view).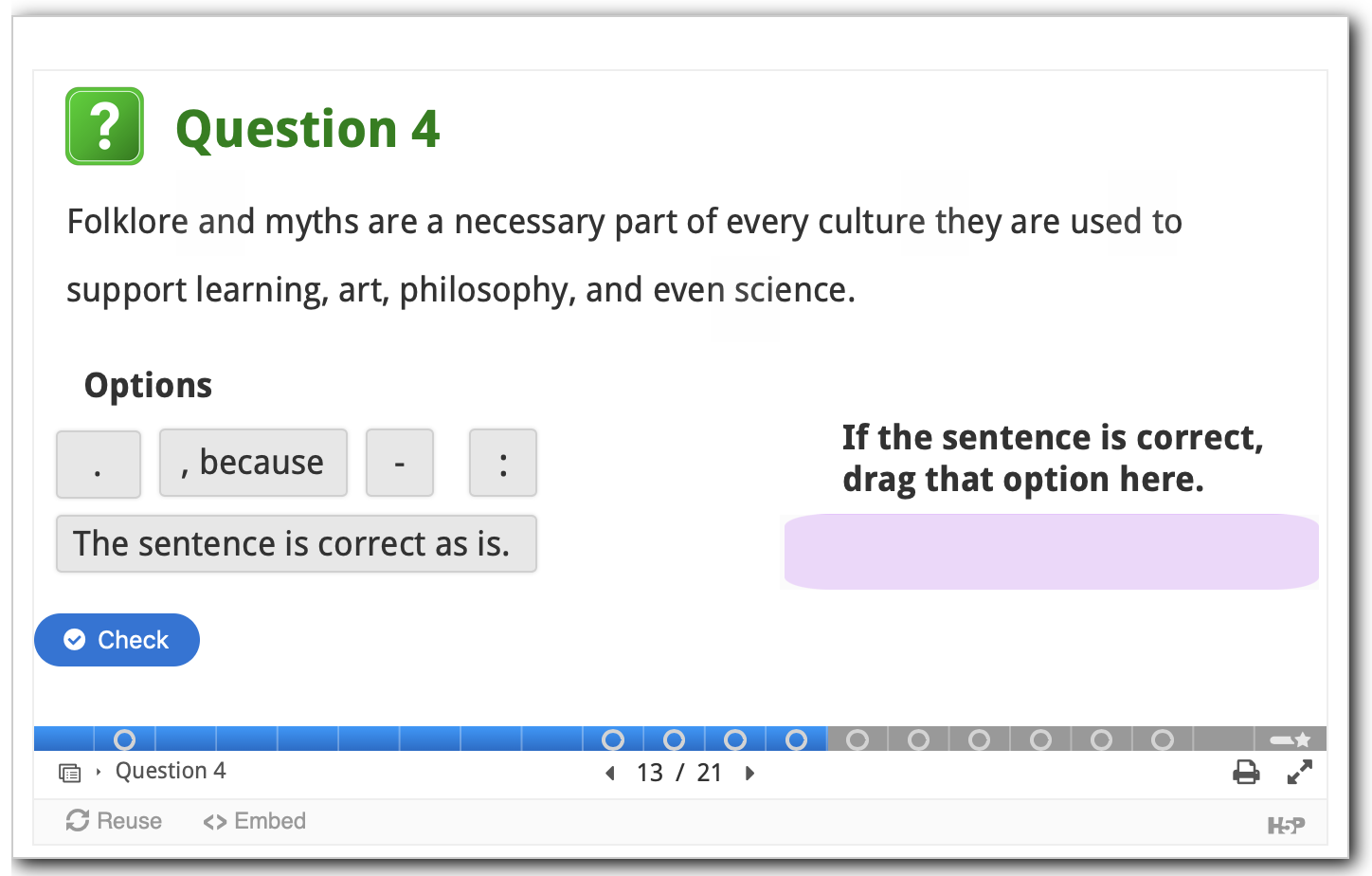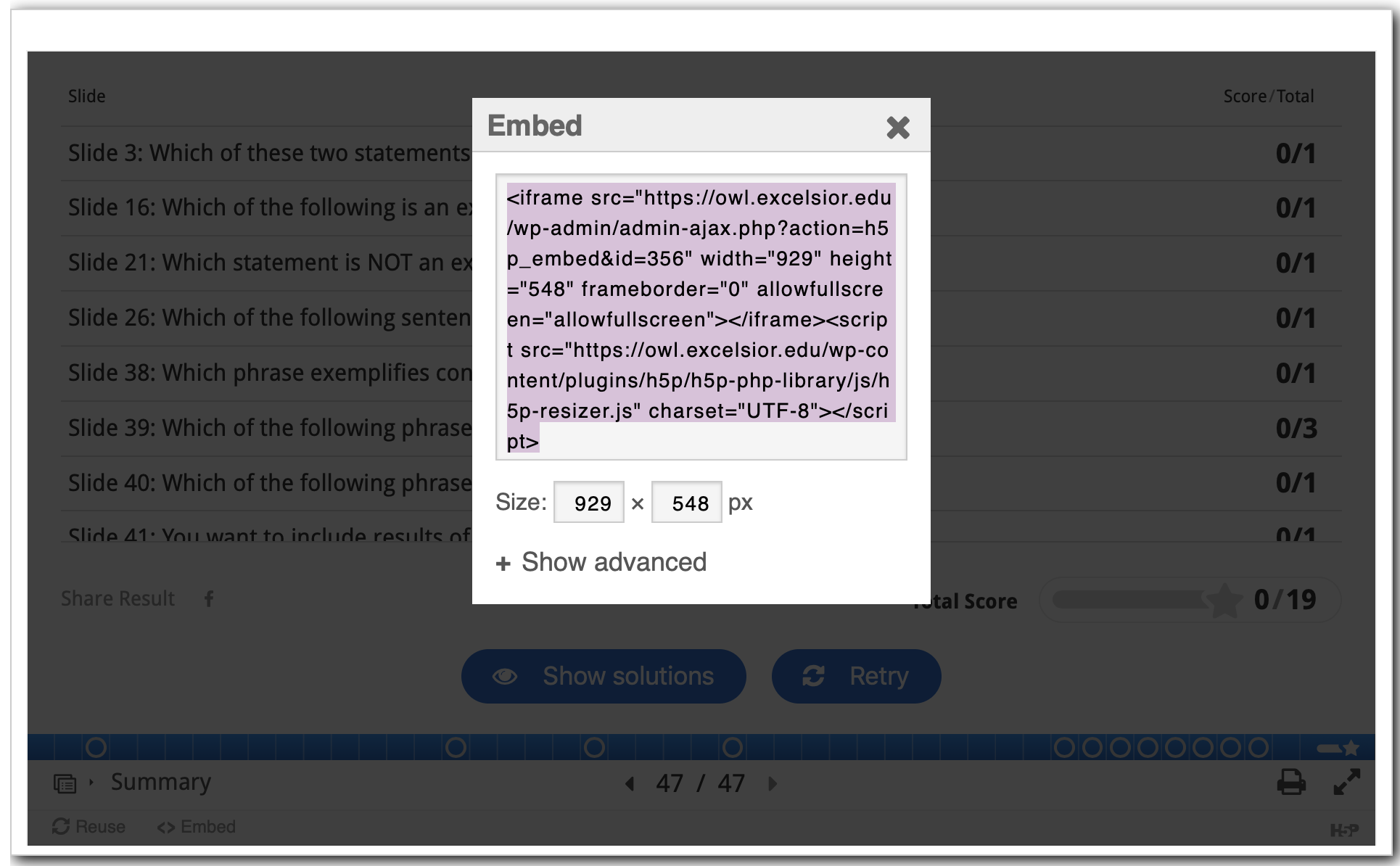 Each module is an all-in-one activity that includes instruction, practice questions, and a review quiz with a variety of engaging question types (multiple choice, drag-and-drop, fill-in-the-blank, matching, etc.). At the end of the module, the user receives a summary of their performance, which can be shared with an instructor for credit (we include instructions for how to do this beneath the module). To make it easier to find and share, the entire module can be embedded onto another web page with a simple copy/paste of the iframe code.
There are lots of clever ways to use these refresher modules.
Create a "Module Zero" at the beginning of a course and have your students work through each module to refresh their writing skills before they turn in other assignments.
Assign refresher modules at strategic points in the semester. For instance, just before assigning a research paper or lab report, have students complete the APA refresher series.
Place links to relevant refresher modules in your feedback to individual students. If a student is having difficulty with run-on sentence, link to that module so that they can refresh there understanding of what a run-on sentence is and how to correct it.
I'm sure there are lots of other helpful ways to use the Writing Refresher modules in the Excelsior OWL. If you think of some new ways, send your ideas to owl@excelsior.edu. And don't forget to grab a refreshment. It's hot out there!