The Professor's Perch: Questioning – As American as Apple Pie
By Dr. Francesco Crocco
The Professor's Perch is a weekly column offering teaching tips for how to use the Excelsior OWL to help students improve their reading and writing skills.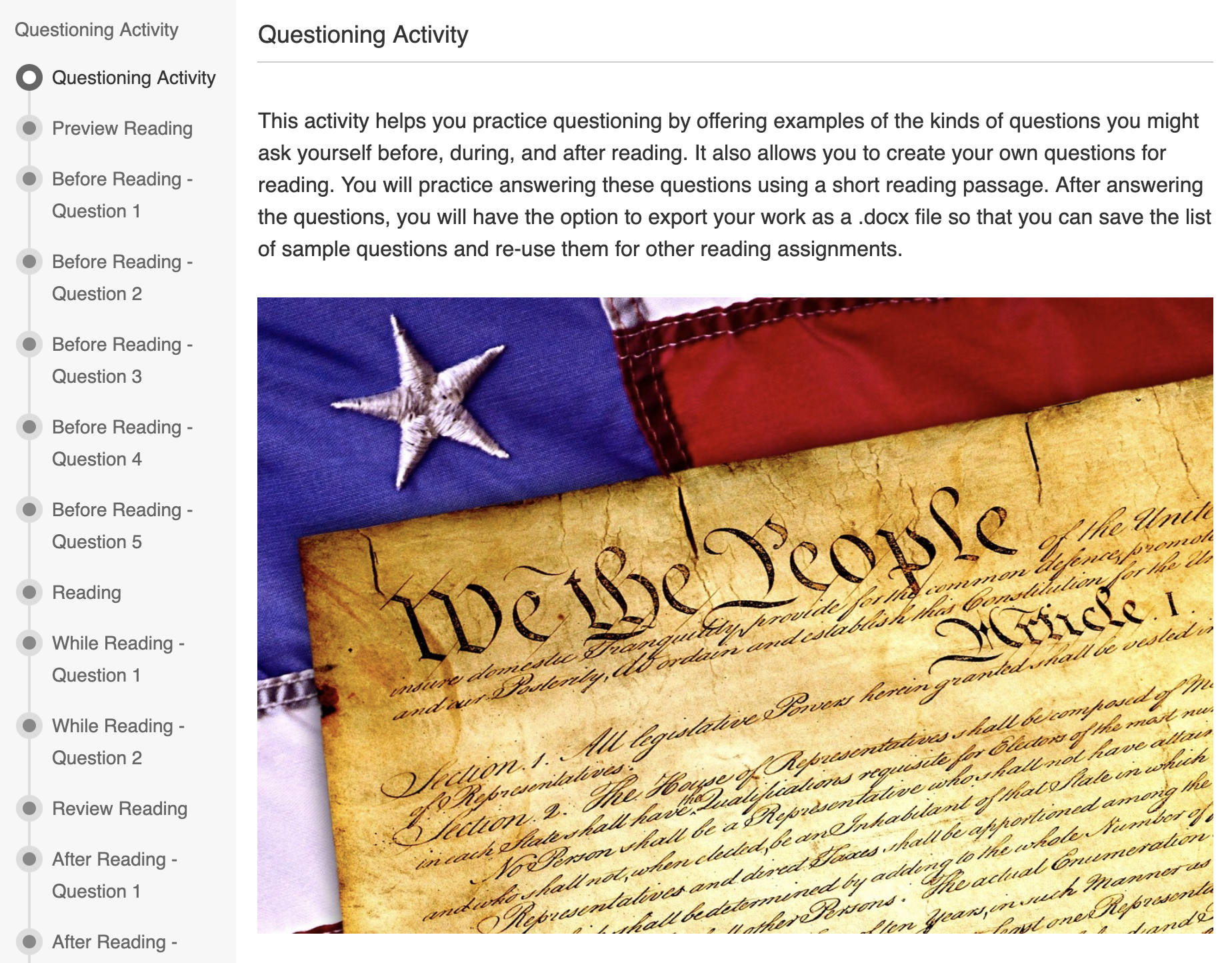 As we bear down on the Fourth of July holiday, let's remember that nothing is more American than questioning. Yes, questioning. The proverbial Founding Fathers and Mothers of what would later become the American republic questioned the unjust and oppressive policies of King George III and the British Empire. In so doing, they sparked a political revolution that would eventually lead to the American Declaration of Independence on July 4, 1776. The United States of America was officially born, and the critical thinking practice of questioning had no small part in making this happen.
No doubt questioning can spark revolutions. But it can also do other things that are less spectacular, yet no less significant. To wit, questioning is a vital strategy for improving reading comprehension. Thankfully, the Excelsior Online Reading Comprehension Lab (or "ORC" for short) has an extensive section on questioning for reading comprehension.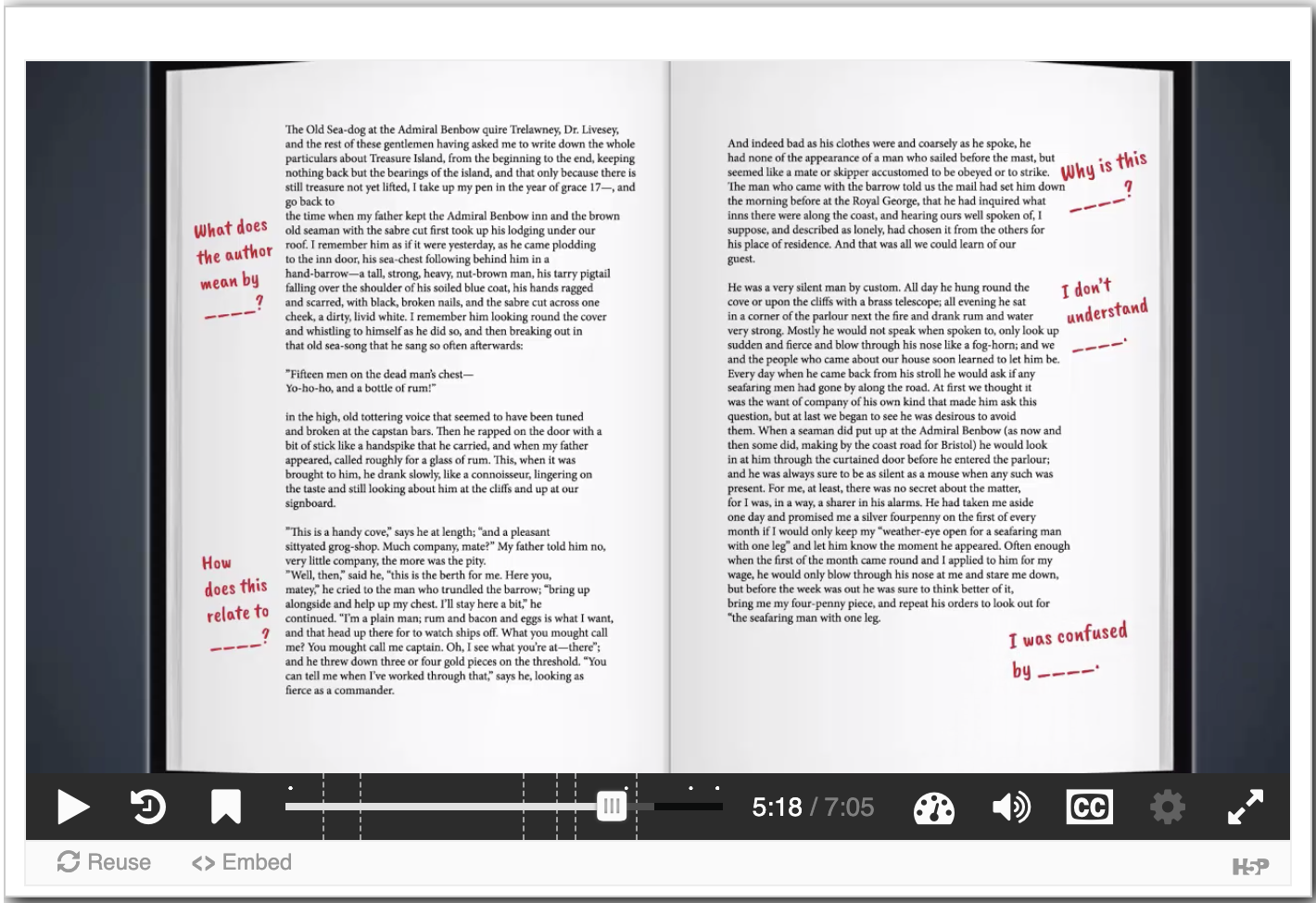 This vital resource, which was developed by reading experts from several colleges, explains why questioning before, during, and after reading can improve your reading comprehension. Questioning helps you (1) identify what you want to learn from a text before you read, (2) monitor your understanding of a text as you read, (3) evaluate and respond to specific ideas raised in the text, (4) locate answers to specific questions you may have, and (5) reflect on what you've just read.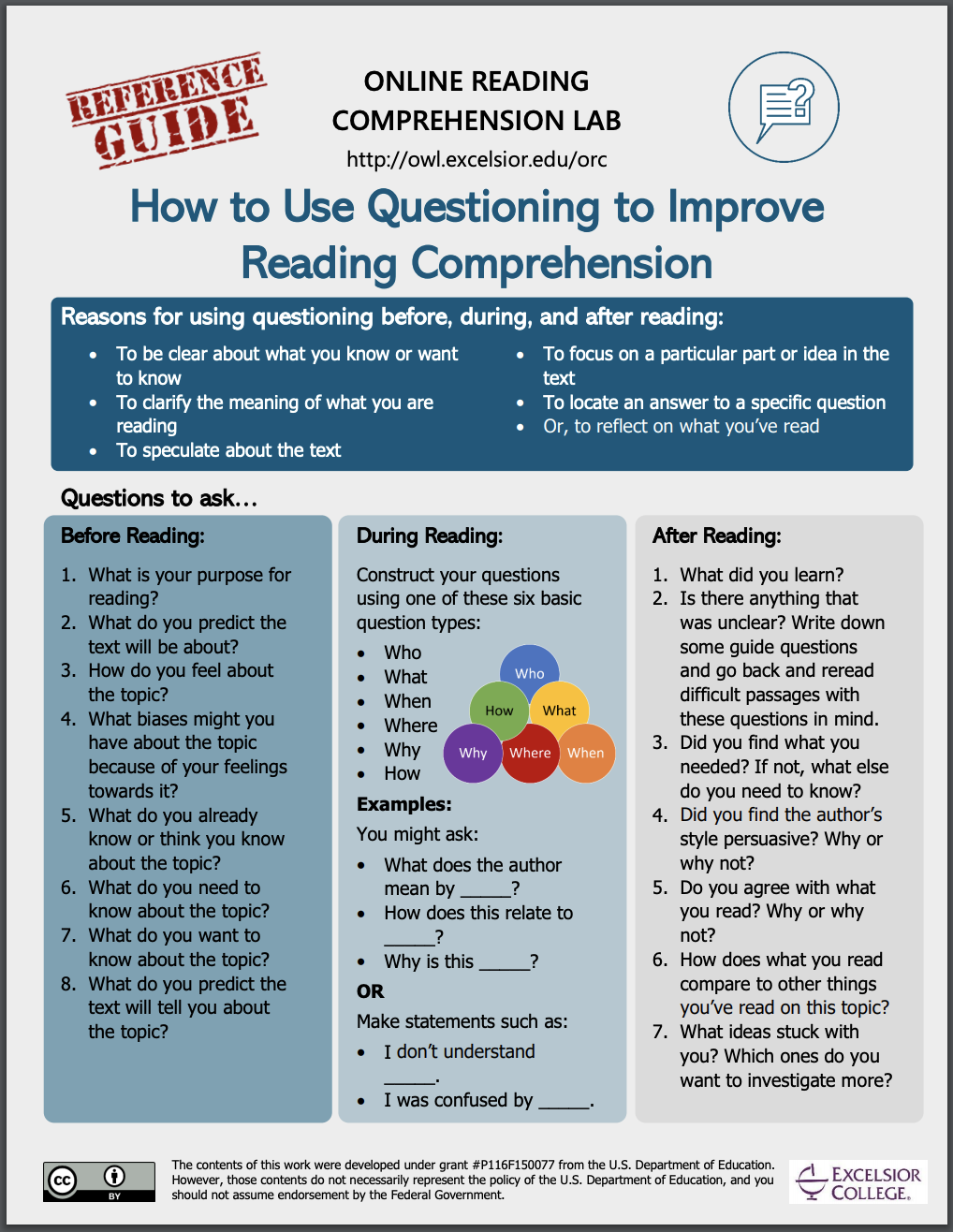 These and other tips for using questioning to improve reading comprehension are conveyed in a short, entertaining, animated video that can be played on any device. The video also includes links to related reading comprehension strategies, such as analyzing nd synthesizing. If you're concerned about accessibility, fear not! The video even comes with optional closed captioning.
After watching the video, you can download a full-color or black-and-white reference guide that sums up the main ideas in the video. You can also practice what you've learned by completing a questioning activity. Did I mention that the activity asks you to apply questioning strategies by reading the Declaration of Independence? Perfect, right?!
Questioning gave rise to a nation. Later on, it would spark a Civil War to abolish slavery and fuel many movements for justice in the United States (e.g., Labor Rights, Women's Rights, Civil Rights, LGBTQ Rights, Environmentalism, and many more). Questioning is truly as American as apple pie.