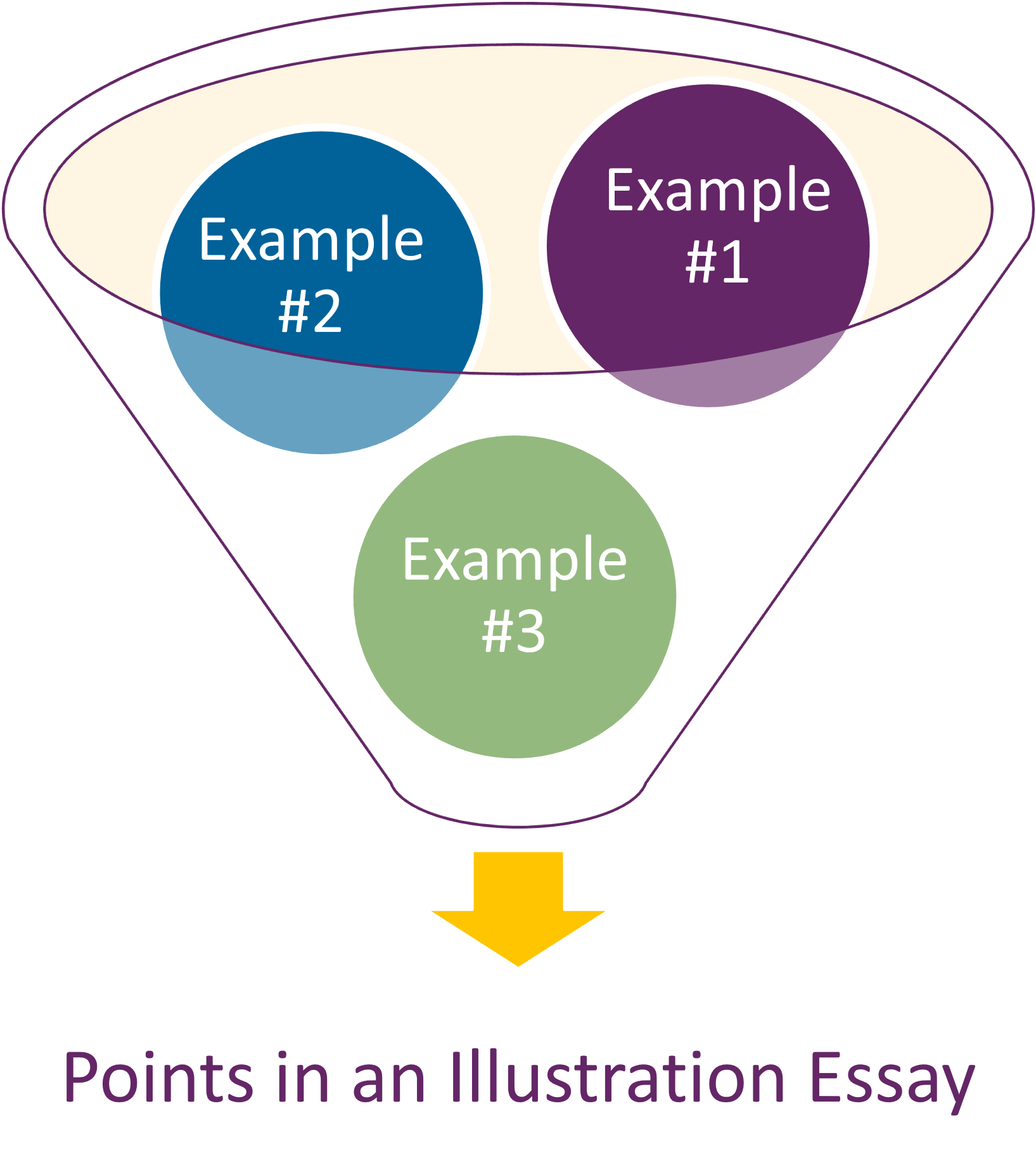 Illustration is a rhetorical style that uses examples to support the thesis or main idea of a paragraph or essay. Illustration is most often used at the paragraph level to help illustrate or support a point, but you may also encounter illustration essays of various types in your college courses.
An illustration essay is structured around the goal of using examples to make a point in an essay. You may use various examples to support your essay, but you must make sure that your examples are relevant, strong, and properly used.
---
NOTE: You may find that when you're writing about your examples you wind up with very choppy paragraphs. To avoid this, combine examples that are related and relevant to one another.