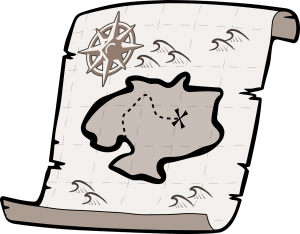 The Reading Lab has modules covering over two dozen topics. It is divided into three sections: what to do before reading, what to do while reading, and what to do after reading. These sections are divided into nine units that cover one or more topics. Below is a map of the Reading Lab with a description of each topic to help you find the resource that's best for you. Each topic consists of a module with an instructional video, one or more interactive exercises, handouts, and links to additional resources online.
What to Do Before Reading
Previewing: Learn how to preview a text in order to familiarize yourself with its contents before you read. This will help you understand the material better and use your time more efficiently.
Questioning: Learn how to ask questions about a text before, during, and after reading to improve your understanding of the text. Topics covered include using questioning to examine your purpose, expectations, attitude, and understanding of the topic; writing guide questions; using questioning to monitor your understanding as you read; and using questioning to evaluate what you've read.
What to Do While Reading
Annotating: Learn how to engage texts by annotating while you read.
Inferencing: Learn how to read between the lines to identify what a text is implying rather than directly stating.
Vocabulary Strategies: Learn about techniques and tools to help you improve your reading vocabulary.
What to Do After Reading
Paraphrasing: Learn how paraphrasing is different from quoting and summarizing, and how to paraphrase what you read so that you can check your understanding of what the author says and improve your memory of it.
Summarizing: Learn how summarizing is different from quoting and paraphrasing, and how to summarize what you read so that you can check your understanding of longer texts and remember the main ideas.
Analyzing: Learn how to read critically by analyzing what you read.
Synthesizing: Learn how to synthesize what you read by teasing out the main ideas and combining them with other ideas to formulate new perspectives.