Having trouble locating reference information?
As you'll learn in this section of Citation & Documentation, part of writing within a particular documentation style, such as APA or MLA, is building a References or a Works Cited list with full publication information. But what happens when you're looking at your sources and just are not sure where to find all the necessary information like publication dates, volume numbers for journal articles, edition numbers, and the like?
The following images link to PDF files which include helpful information about locating publication information you'll need to build your References or Works Cited lists.
Print Book (Title/Author/Publisher)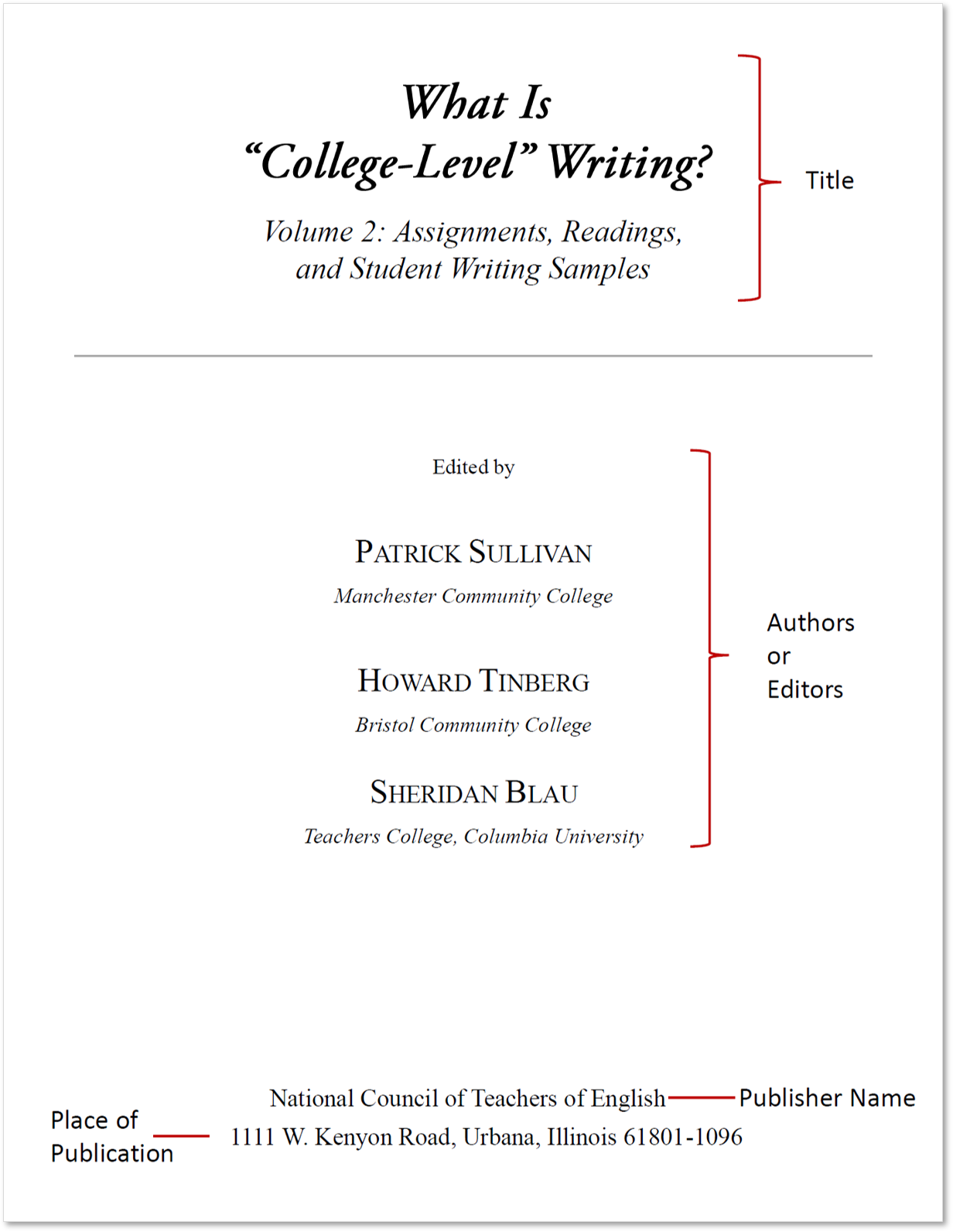 Print Book (Date of Publication)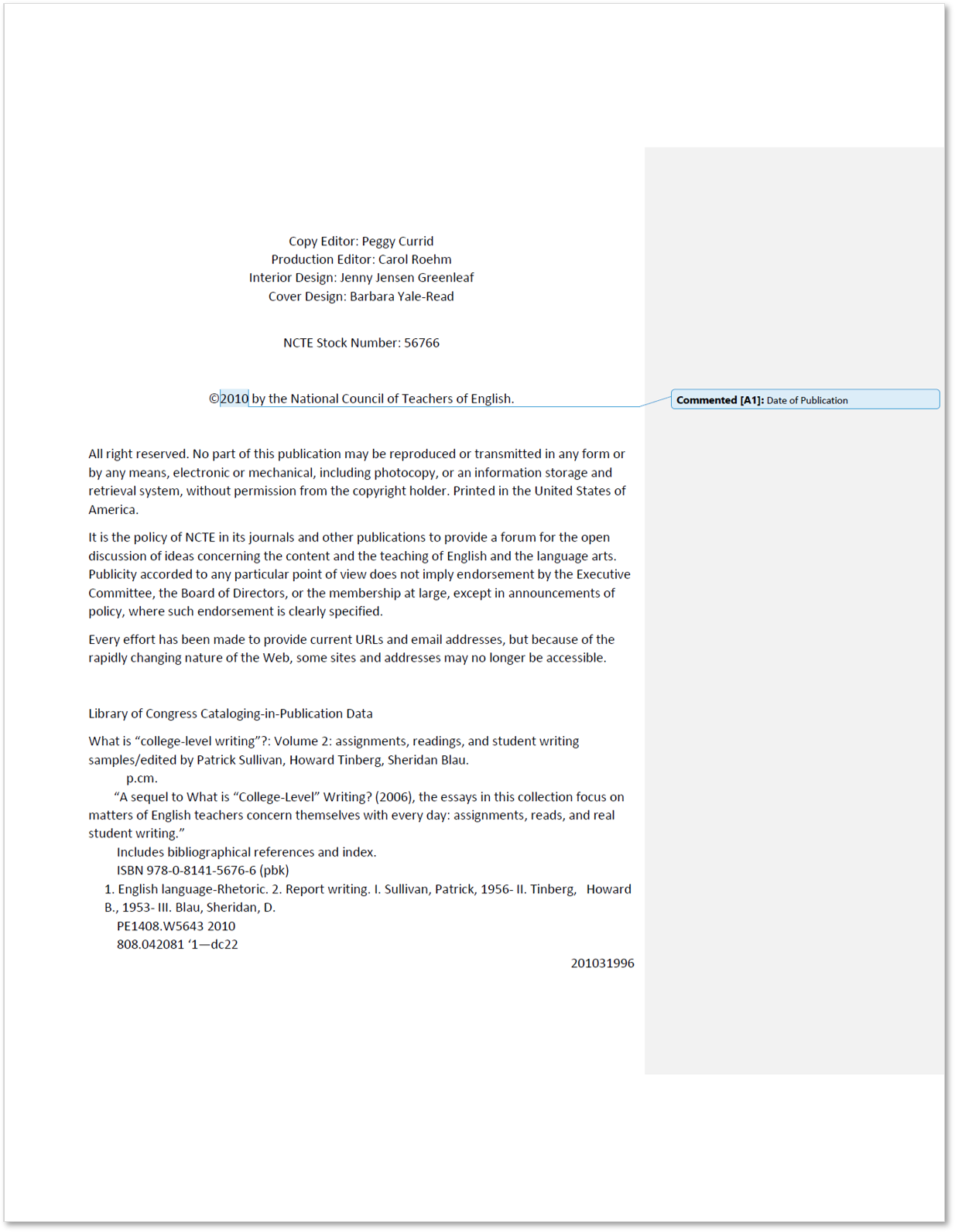 Journal Article from a Database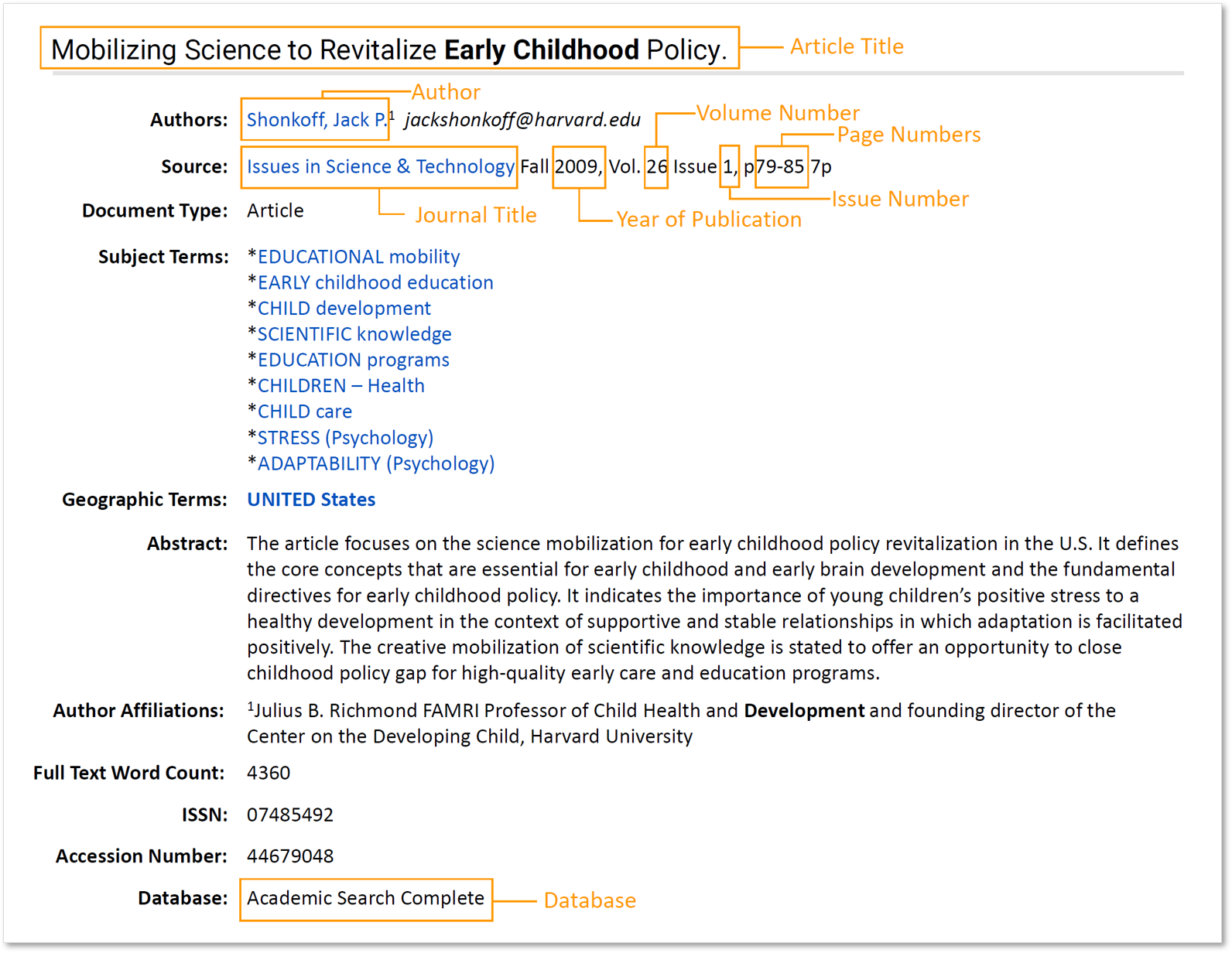 Online Journal Article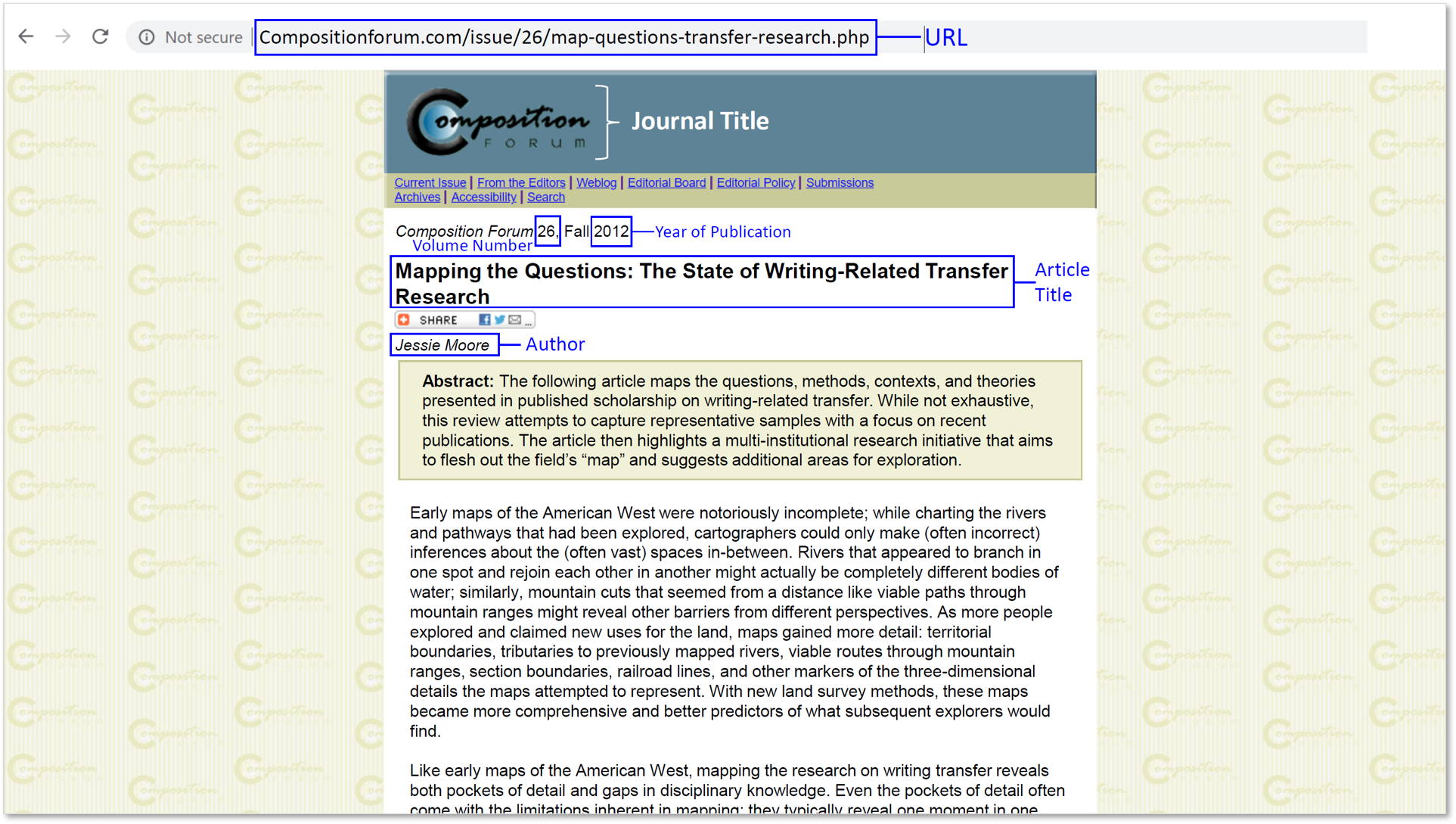 Website