A slippery slope fallacy occurs when someone makes a claim about a series of events that would lead to one major event, usually a bad event. In this fallacy, a person makes a claim that one event leads to another event and so on until we come to some awful conclusion. Along the way, each step or event in the faulty logic becomes more and more improbable.
Example:
If you don't pass tomorrow's math exam, then you can't take calculus next year. If you don't take calculus, you won't be accepted into the master's program you want. Therefore, if you fail tomorrow's math test, you won't get a master's degree!
See Dr. Fallacy in the comic below try to get away with this fallacy. Fortunately, Captain Logic saves logic and saves the day!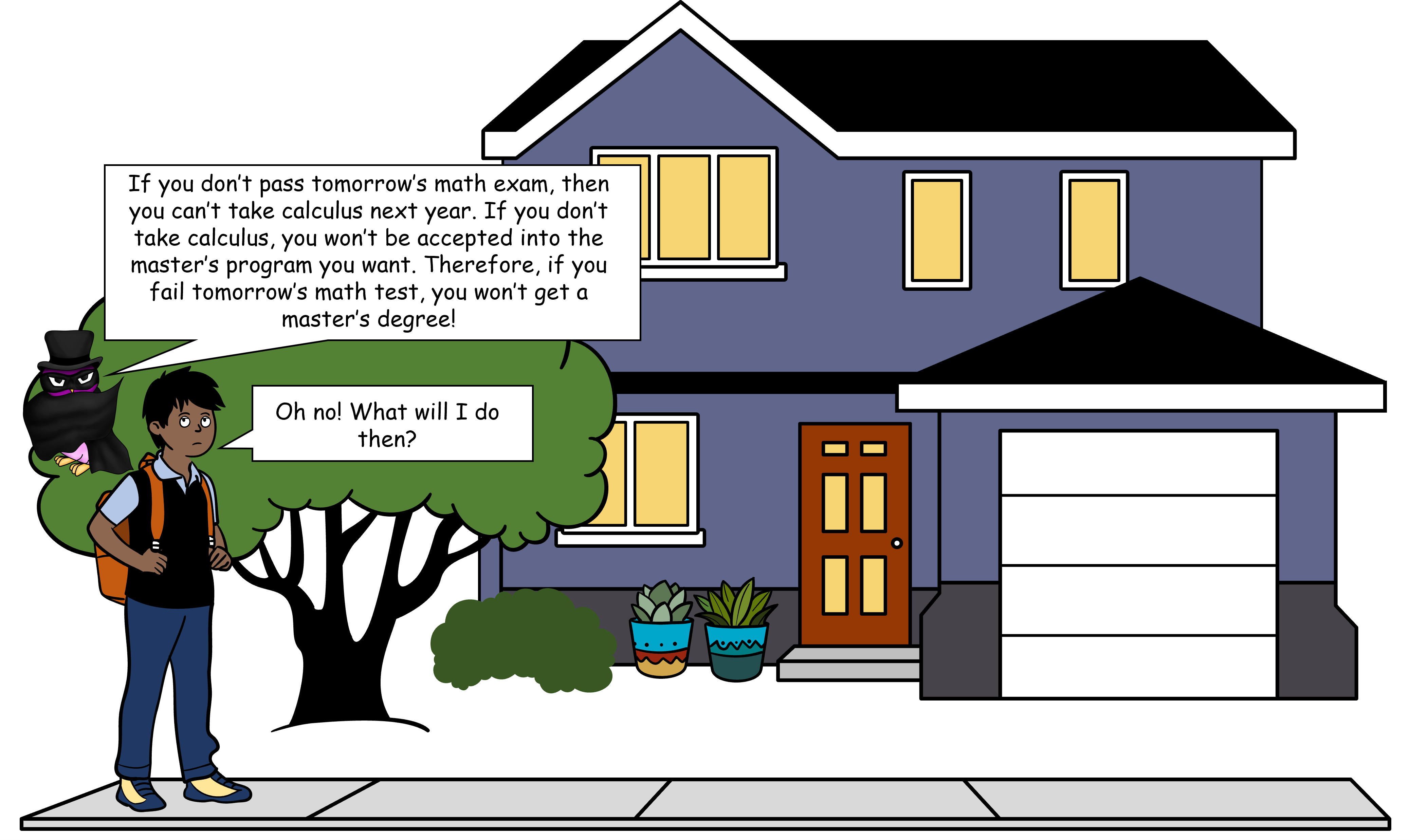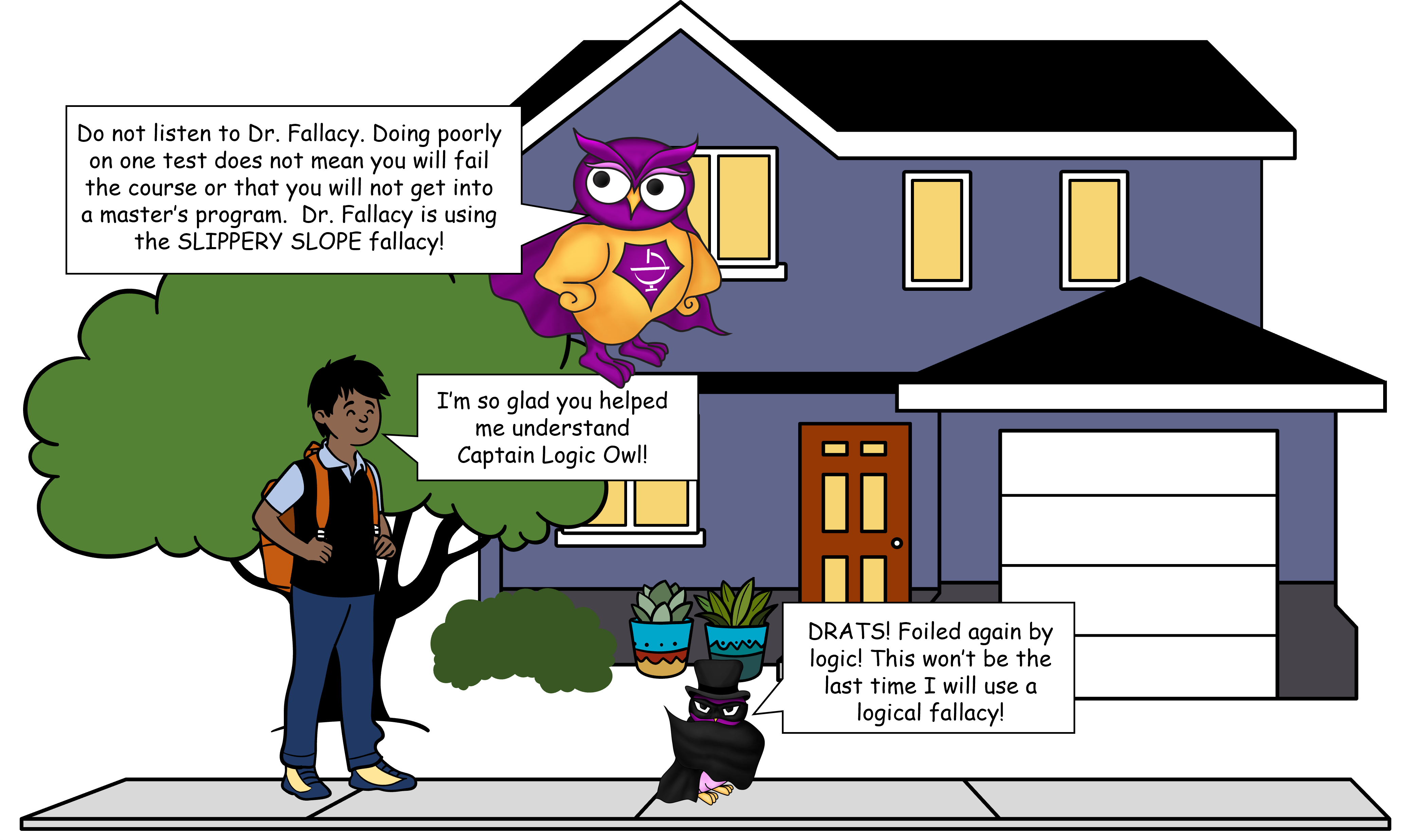 In this example, Dr. Fallacy is following a slippery slope to get to the point that failing one test will mean the student cannot earn a master's degree. This is blown out of proportion, and we simply can't make claims like this and be taken seriously in our arguments.
We need to make sure, if we are creating a line of reasoning in terms of events leading to other events, that we aren't falling into a slippery slope fallacy.