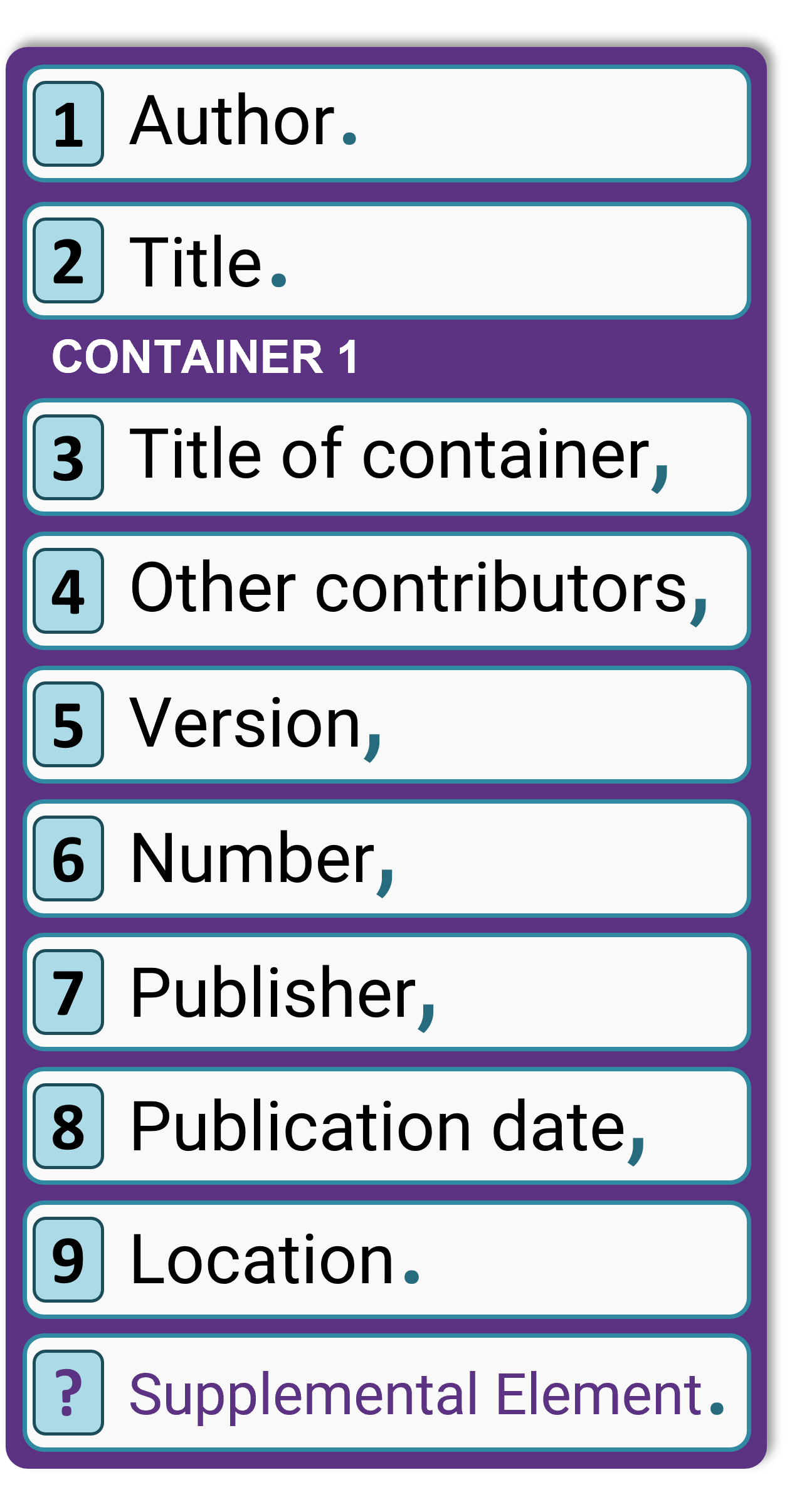 According to MLA, an ebook is defined "as a digital book that lacks a URL and that you use software to read on a personal electronic device." Most often, this will just require one container. Normally, an ebook is noted within the version element, and the date should use only the year. If an ebook format (e.g. EPUB, MOBI, AZW, PDF) needs to be noted, possibly to indicate formatting for that publication type, it can be added as a supplemental element at the end of the citation.
Nixon, Robin. Learning PHP, MySQL and JavaScript. 4th ed., e-book ed., O'Reilly Media, 2014. EPUB.
Wright, Jonathan V., and Lane Lenard. Why Stomach Acid Is Good for You: Natural Relief from Heartburn, Indigestion, Reflux, and GERD. E-book ed., M. Evans and Company, 2012.
NOTES:
The OWL's style guide spells ebook without the hyphen. However, within MLA a hyphen is required ("e-book.")
In the publishing element, words that relate to the legal status should be removed. However, in the first example, "Company" is part of the name and not reflective of the legal status. The legal name of this publisher is M. Evans and Company, Inc., and Inc. has been removed from the citation.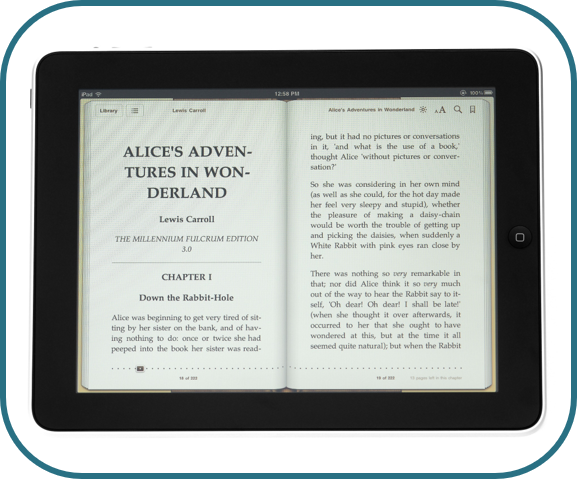 Because ebooks may have been originally published in print, you may need two containers to present publication information. The first container includes the print information, and the second container includes the access information.
Gikandi, Simon. Ngugi wa Thiong'o. Cambridge UP, 2000. ACLS Humanities E-book, hdl.handle.net/2027/heb.07588.0001.0001.