Intern's Corner: Referencing and Citing Sources Part II: Digital Work from Database and Website
As a continuation from my last blog entry referencing and citation sources series, Intern's Corner: Referencing and Citing Sources Part I: Printed Books, I will address referencing digital work from a database and website.
Why You May Not Want to Rely on Computer Generated Citations
If you have been onto Excelsior University's Library page to conduct research, you will see a citation generator for the journals or articles. The problem that some students have come across is that these citations are not correct 100% of the time. EBSCO Support Site even mentions that you may need to pay attention to the provided information, especially names and dates. Therefore, it is a good idea for students to double check to ensure the citation is correct and not solely rely on the generated citation (I have been guilty of relying on it as well and a helpful instructor corrected me).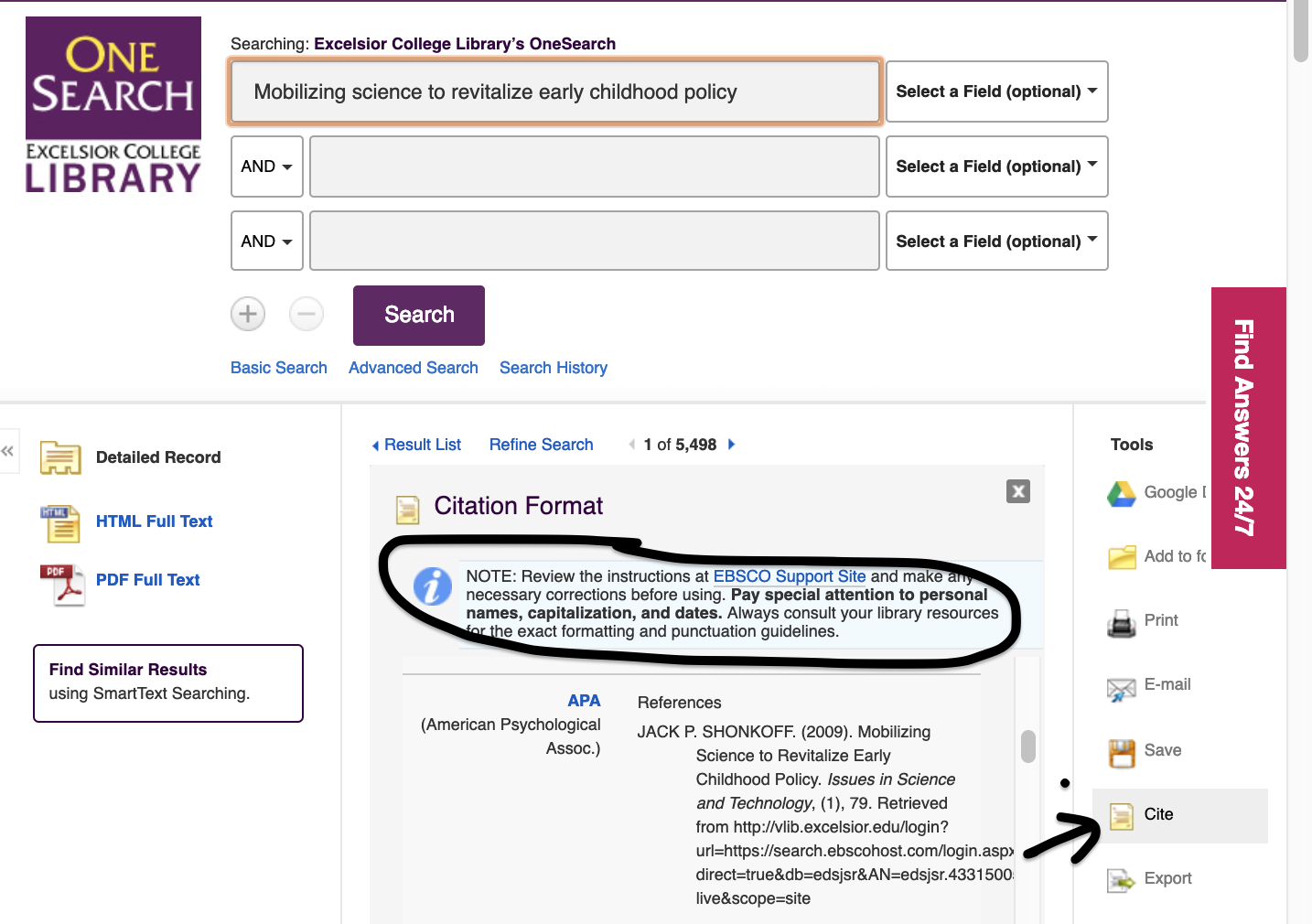 What to Look For
I went back to the Locating Reference Information site and found the images  "Journal Article from a Database" and "Online Journal Article" to be very helpful in showing students where to locate the information needed to reference their sources correctly. The images show where to locate:
The author(s)
Source of the article
The pertinent information is regarding the volume, issue, as well as what pages in the journal the article is located
The database the journal was recovered from
Final Thoughts
It is important to ask your instructor how they would like you to reference database articles. Some instructors are alright with you using the permalink located on the database, the DOI (Digital Object Identifier), or the originating database website URL since a general website might be more accessible than your particular school's database. You can find further help and explanations on how to format your APA and MLA when utilizing the OWL.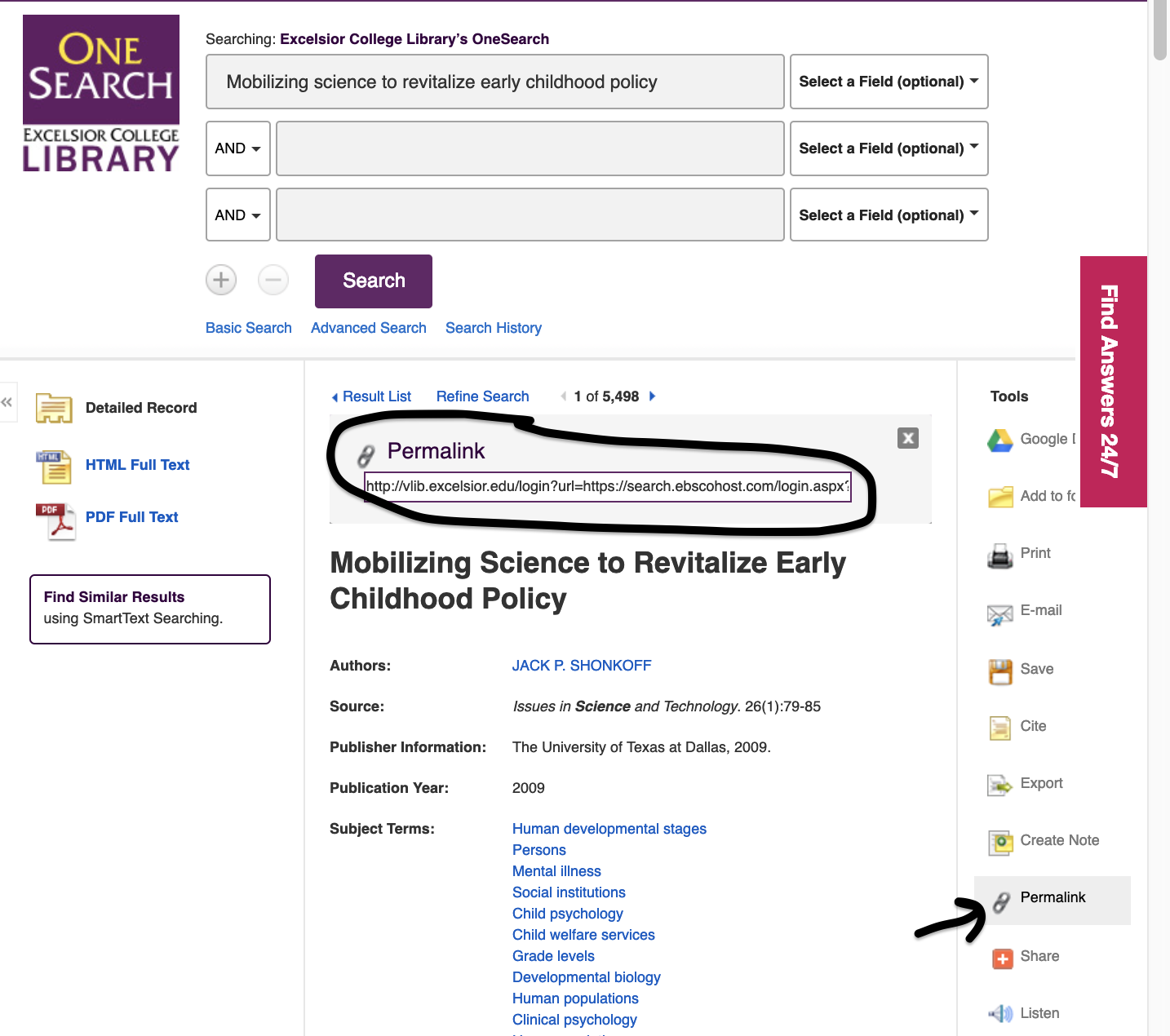 I hope this has been helpful for you as it has been for me. I am learning how to reference in other formats I do not typically use. There is nothing wrong with trying and learning new things. In the next blog post, I will look at referencing web pages.
Ginger Hamblin is an intern for the Excelsior University Online Writing Lab. She has been a student of Excelsior University for almost two years and is pursuing her Bachelor of Science – Liberal Arts in Professional and Technical Writing. She is a writing enthusiast, painter, wife, and mother of three boys.