OWL Success Stories: The OWL makes the transition back into school a little smoother
In this series of articles, the Excelsior University Online Writing Lab (OWL) team interviews students and instructors about the OWL and finds out more about how this unique platform provides an invaluable resource to help improve writing, assignments, or presentations, and many more things besides. We also delve into how the OWL features as an indispensable and free resource to help both students and instructors alike.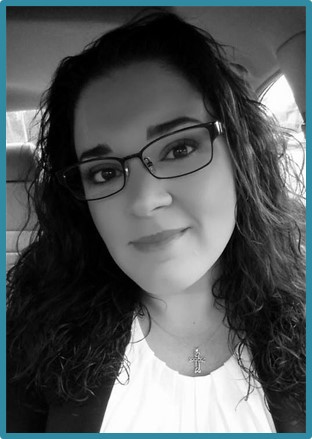 Julianne Maioriello began her studies at Excelsior University in 2014. Currently a student in the B.S. Business degree, Julianne aspires to support veterans as they transition from active duty service to civilian life through the development of her own not-for-profit community organization. To better prepare her to serve those who have served our country, Julianne intends to complete her bachelor's degree by Spring 2018 and then follow that with an MBA.
Back to School with the OWL
Julianne earned her Associate of Science in Liberal Arts degree from Hudson Valley Community College. At 28, she had been out of the classroom for nearly eight years, when she came to Excelsior University to earn a BSB degree. Soon after Julianne restarted her formal educational journey, an Excelsior advisor introduced her to the OWL. "I was pleasantly surprised to have the OWL available to me for free! It was such a valuable resource for me because I had been out of school for so long and had not written an academic paper in years." Julianne has a full schedule. She manages a work/life balance that consists of full-time employment, maintaining her schoolwork, volunteering with the Service to the Armed Forces (SAF) arm of her local Red Cross, and assisting in the care of her father, who is diagnosed with frontotemporal dementia and Alzheimer's. Julianne is therefore appreciative of the 24-hour access to resources afforded by the OWL. "The way it is broken out makes it easy to navigate and the interactivity smoothed the way back to an academic mind frame."
Citations and Style
Much like Catherine Neset (a Business Ethics instructor who was featured as the first OWL Success Story), Julianne found the Citation & Documentation section, particularly on APA, especially useful. "The style guidelines seem to be constantly changing and they're so easy to forget. The OWL meant I had a tool to ensure proper format when citing resources within academic writing." Julianne has also found value in combining lessons learned in the Rhetorical Styles and the Argument & Critical Thinking sections.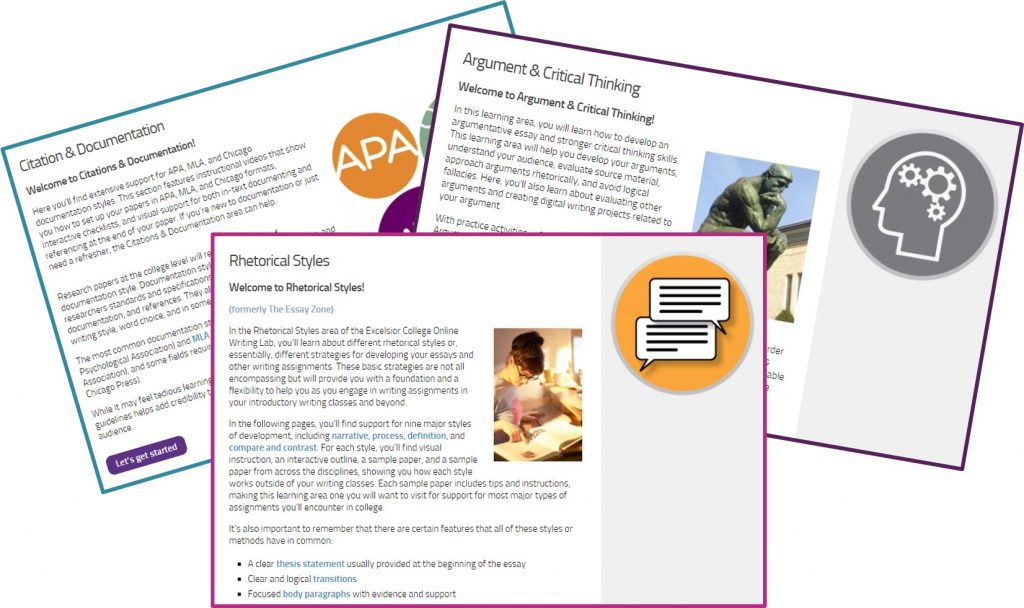 "With these resources, I can organize any academic paper that is assigned to me."  In talking about a recent paper, she noted that, "The OWL enabled me to formulate a thesis statement that was clear and strong, implement smooth transitions within the body of my paper, and then come full circle with my conclusion."
The OWL and the Future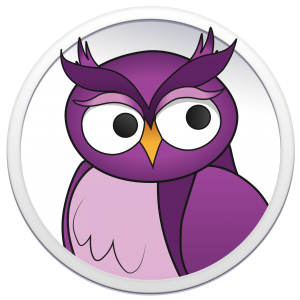 The OWL is such an approachable learning tool, Julianne would like to see more resources developed in the same fashion. In line with her life goals, a section on "writing for business and writing a business plan would be ideal."  And, after investing in a tutor, she sees a future OWL-type resource for mathematics content as being the next big thing. Having had negative experiences with the subject, Julianne sees how the inviting and nonthreatening nature of the OWL could be used to deliver a topic that gives many students anxiety.
In hours stolen for studying, Julianne says "I found my voice again" with the OWL.  If you haven't already, we hope you'll find your voice again, too.