Intern's Corner: Referencing and Citing Sources Part III: Web Pages
This is the third installment of the referencing and citing sources series. In this series, I provide tips for using the OWL to help you locate the necessary information for citing your sources. The previous blog posts were Referencing and Citing Sources Part I: Printed Books and Part II: Database and Website. This week I will focus on citing web pages.
Referencing a web page with no author
When citing a website, the OWL provides a clear picture of where to find the necessary information without a named author. From the Locating Reference Information tutorial, click on the website image. You will see a diagram of a website with all of the necessary information highlighted in purple:
URL
Title of the Website
Article Title
Date
Web page detective work
For more explanation on how to reference a source without an author, go to the OWL and search for referencing a web page using APA and MLA.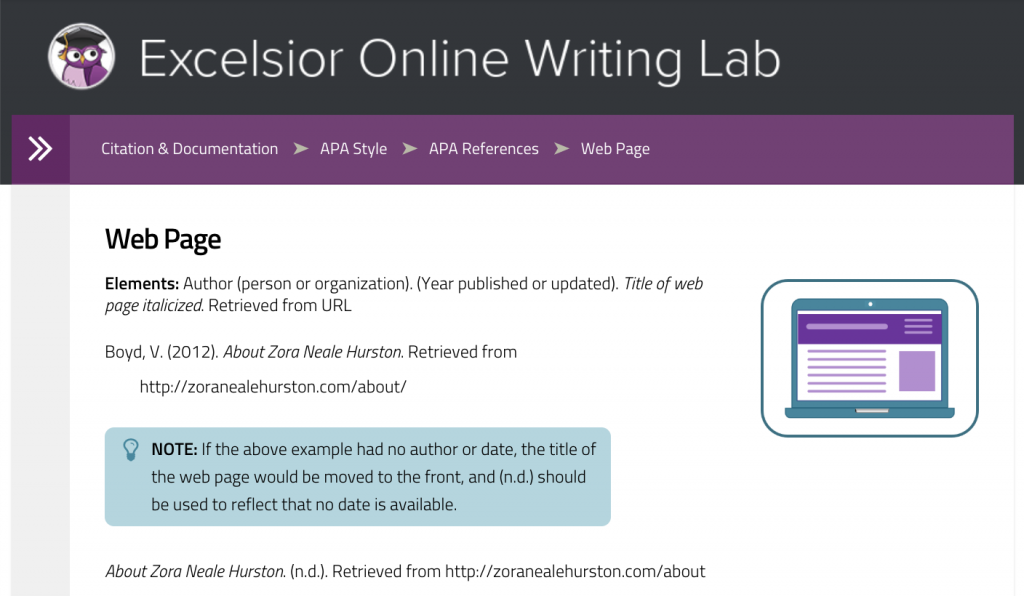 MLA (with and without an author listed)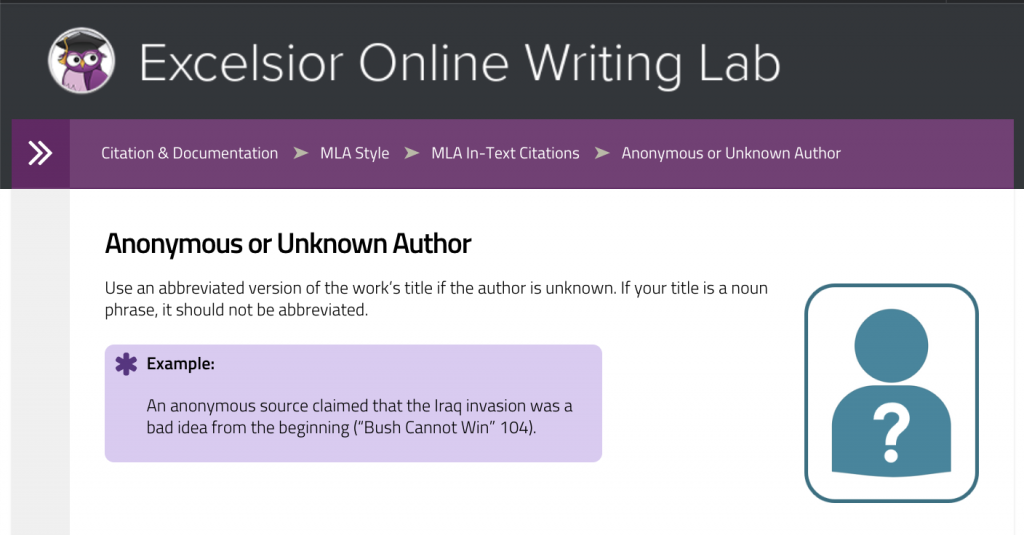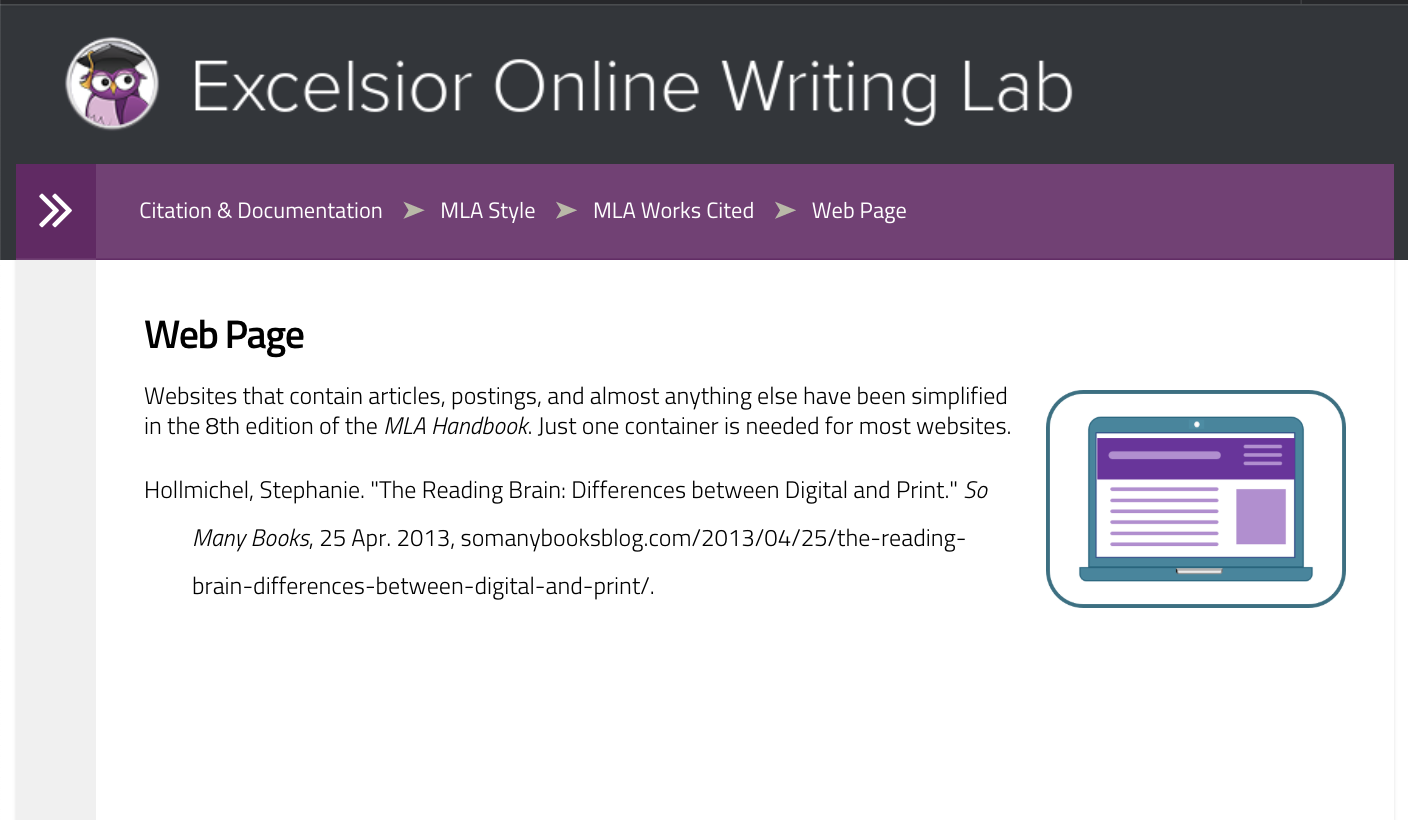 Final Thoughts
It can be discouraging if you are not able to locate the author of a web page, but the OWL provides ways of referencing your resource to ensure proper formatting. For information on deciding if a website is credible, check out the tutorial the OWL has put together.
Stay tuned for the next installment in the series, where I dive deeper into how the OWL helps learners with APA style.
Ginger Hamblin is an intern for the Excelsior University Online Writing Lab. She has been a student of Excelsior University for almost two years and is pursuing her Bachelor of Science – Liberal Arts in Professional and Technical Writing. She is a writing enthusiast, painter, wife, and mother of three boys.
boys.