Intern's Corner: Using the OWL's Blogging Tutorial
Hello, fellow learners! My name is Ginger Hamblin and I am an intern here at Excelsior University's Online Writing Lab (OWL) blog, HOOT.  The purpose of the Intern's Corner is to provide a student's perspective regarding utilizing the OWL for support and practice with reading and writing.  This particular blog entry is fitting because it discusses the ways in which I utilized the OWL to prepare and generate blog posts. So, come join me on my journey to become a better blogger and see how the OWL can help you on your journey.
Time Management and Planning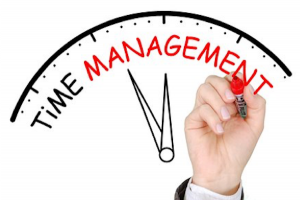 The first piece of advice that stood out to me was while watching a Blog Writing Process video which the narrator said to not underestimate how long any project will take (CIS82050*DE, 2011, 3:46). This is true in many areas of life besides blogging. For me, I was of the mindset that I could generate a lot of blog posts in a short amount of time because I can type fast and I enjoy writing. I soon realized there is a lot more involved than simply going through the OWL resource tabs and jotting down what I found helpful. I realized I first needed to plan what I wanted to write about, conduct research (go through the tutorials and write down notes using an outline), do the writing, and then revise my writing. This sounds awfully like what we need to do when we prepare for a research project. In fact, this is exactly what we need to do when preparing a research project, only there are typically not as many pages.
Set Yourself Some Goals
Another great piece of advice is to don't set yourself up for failure by doing too much or too little. If the blog is too difficult or complex you might not do it and give up. If the topic is too easy (or not interesting enough) you will not put as much effort and probably won't feel motivated to do finish, or even start (CIS82050*DE, 2011, 3:59). Set yourself some goals that are difficult but achievable, make them:

Be Relevant but Be True to You
Remember, no two blogs are alike. What might work for one blogger might not work for you. Stay true to what you want to discuss but also keep your audience in mind as to what they are looking for.
Blog Considerations
For more tips, there is an interactive window at the end of the tutorial called Blog Considerations. The selection I chose was Getting & Keeping Your Reader's Attention (hopefully if you got this far, I accomplished both-Yay!). Providing a hook for your reader, catchy headlines, and your personal experiences will attract attention and keep your readers entertained. Check out the other tips on the Blog Considerations interactive window.
Final Thoughts
If you take away anything from this blog post I have written, I hope it is to remember to have fun with what you are writing and plan, plan, and plan some more. You can find more information about blogging by visiting the OWL section on Blogs.
Happy blogging!
Reference
CIS*2050*DE. (2011, June 2). Writing process animation [Video file]. Retrieved from https://www.youtube.com/watch?time_continue=226&v=V1pnpL8295E
Ginger Hamblin is an intern for the Excelsior University Online Writing Lab. She has been a student of Excelsior University for almost two years and pursuing her Bachelor of Science – Liberal Arts in Professional and Technical Writing. She is a writing enthusiast, painter, wife, and mother of three boys.