The Excelsior OWL Takes the Lead at OLC Innovate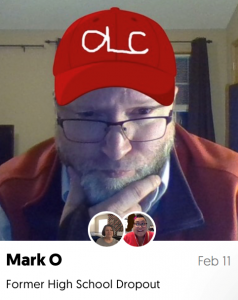 This week, Mark Oppenneer, the Director of Web Services at Excelsior University, will be presenting on the Excelsior OWL at the OLC Innovate 2018 Conference in Nashville, TN. His presentation will focus on innovative technology in the OWL, such as the ability to customize and embed content.
As part of the run-up to the conference, presenters were asked to submit short video interviews of themselves for a contest. We're happy to announce that Mark's video won the contest! We encourage you to watch the video here.
Congratulations to Mark on winning the contest, and best of luck to him on his OWL presentation at OLC Innovate!