Taking Flight with OER
Written by Christie Allred, Professor at San Diego Mesa College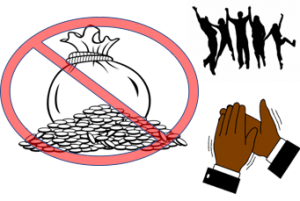 Last summer, I made a commitment to Equity by using only OER (Online Educational Resources) in my composition classes. In the community colleges, some students don'tget financial aid right away, some don't get it at all, and some struggle just to eat. So, by providing free texts, all students could start out the first day with the same resources. When I announce this at the beginning of class I get smiles, sighs of relief, and, in one class, a round of applause. It couldn't be a better way to start off the semester!
I set out by meeting with our OER specialist on campus with one main resource: The Excelsior OWL. In the transfer level composition course, I start with the writing process and move through the OWL in writing, research, peer editing, and multi-media writing. I use Blackboard to post scanned approved texts that I find and also resources through OERCommons. The specialist helped me find resources of themes and topics that I had already been using.

I didn't need to alter my methods, topics, or integrity of curriculum. Students can access materials at home, and we can view them all together in the classroom. Using the OWL alone saves my students $70-100. The energy of the classroom is high and the lessons exciting. I couldn't be happier, and the papers I get are diverse and rich in topic.
If you have an OER focus group, panel, or specialist on campus, I highly recommend checking it out. It's been a successful way for me to engage in equitable practices. Next semester, I'll incorporate all OER to my creative writing and ELAC classes. It's been "FREEING" in more than just cost!
Christie Allred is a professor at San Diego Mesa College. She has been teaching composition, creative writing and ELAC (ESOL) classes for 27 years. She is also the co-coordinator for the Puente Program and will be 100% OER by the summer!