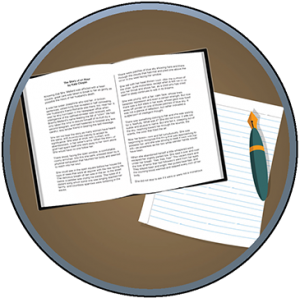 Effective reading requires active engagement with the text as you read. This section covers several strategies to become an active reader, such as annotating, making inferences, and building your vocabulary. Click on one of the areas below to learn more.
Annotating: Learn how to engage texts by annotating while you read.
Inferencing: Learn how to read between the lines to identify what a text is implying rather than directly stating.
Vocabulary Strategies: Learn about techniques and tools to help you improve your reading vocabulary.